This is the process for setting up a outbound caller user on Calltracks.
Please note that this process should only be followed for setting up users who do not already have Calltracks user profiles.
Visit: Settings ----> Users ----> New User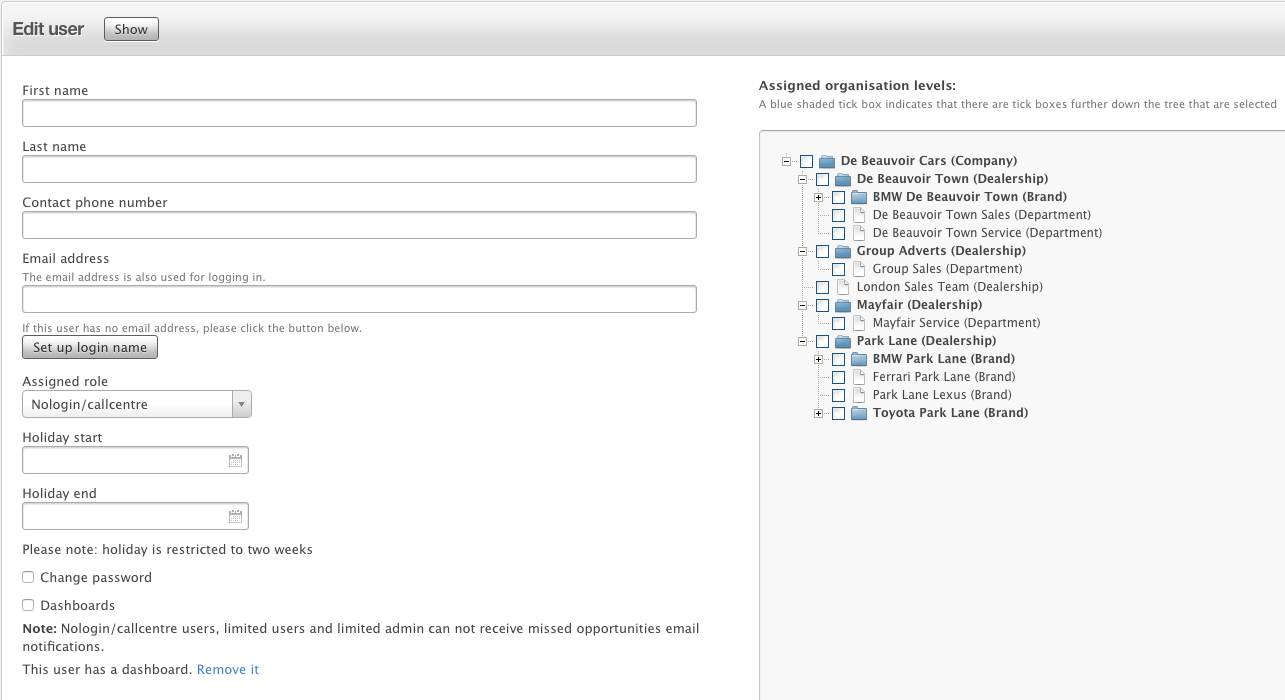 Complete the "first name" and "last name" fields. However, instead of completing "email address" field please click on the "Set up login name" button. A new screen will appear and you will need to create the login name with the initial of first name and last name as one word.
For the following fields, please use these options:
"Assigned Role": Nologin/callcentre
Leave "Send a self sign up email" unchecked.
On the righthand side of the screen, select the department of the dealership they work for.
Then click the "Create" button in the top righthand corner. For example for John Smith, the login name should be "jsmith"."
Once the user has been set up, the profile should look like the screenshot below.

Pin numbers will need to be created for each of these "nologin users" and are created by Super Admins. Please check this article for more information.
PLEASE NOTE IF YOU ARE MOVING A USER WITH AN EXISTING SETUP PLEASE FOLLOW THESE STEPS