When you create a new advert you do not need to ask to support for more numbers.
The numbers will appear in your account automatically, so you just have to select the 'area code' and 'save'.​
​
Please bear in mind that certain areas may not be automatically available.
In this case, you will receive an error message telling you that the numbers requested are 'temporarily out of stock' and you will need to tick the box where it will automatically send a request to the Calltracks Support Team.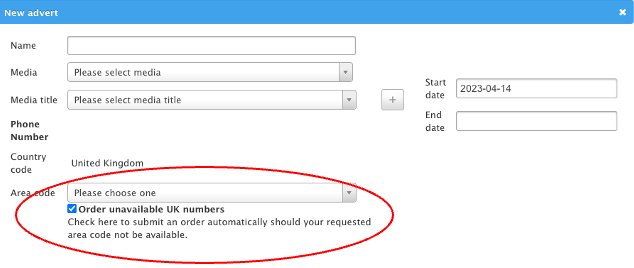 Some international numbers may also not be available as some official documentation is required for verification purposes, and some numbers may have some charges.
Please do not hesitate to contact us with any questions.