As standard, Calltracks pushes the call duration (in seconds) to the event value in Google Analytics.
The event value is a numeric value associated with the event in the Calltracks Goal and is configured as follows:
| | | | |
| --- | --- | --- | --- |
| eventCategory | | | Typically the object that was interacted with - Offline Contact |
| eventAction | | | The type of interaction - Phone Call |
| eventLabel | | | Useful for categorising events - Call start time and date |
| eventValue | | | A numeric value associated with the event - Call Duration |
And it would appear in Google Analytics as follows:

There is the option to personalise this value in the goal configuration by assigning a fixed value in the event value field as follows: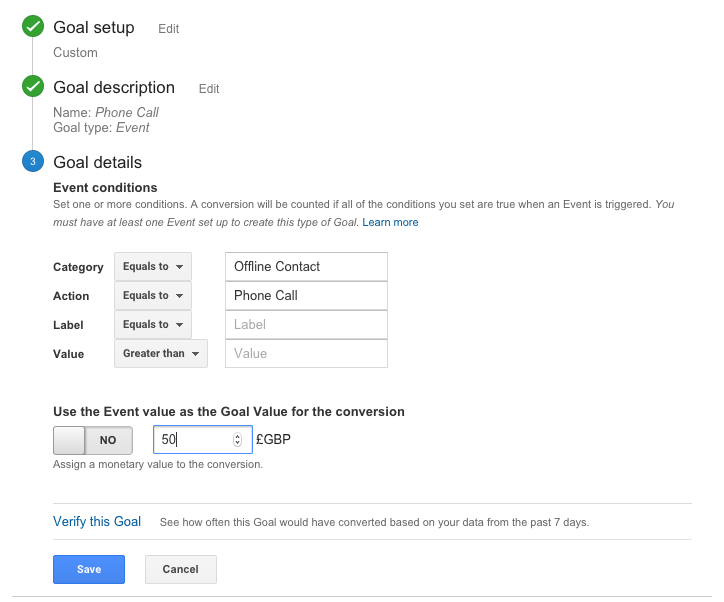 The fixed value will be applied to every call, instead of listing the call duration. This configuration is recommended when you know how much a call is worth to your business.
If you wish to apply this configuration to your set up, please raise a ticket at the top of this screen.