Google Analytics Integration
To enable this, simply raise a ticket with the Calltracks support team to confirm you would like this as part of your set-up.
The standard procedure is that we use the Google Analytics Property ID from your website, since it will be already be included in your own UA tracking code. The Property ID is sometimes referred to as UID or profile ID, and it is a string beginning with "UA-" followed by a set of numbers, for example "UA-123456789-1".
We then feed call data for this Property ID into your analytics using the measurement protocol.
We can also feed other event types into all Google Analytics products. For example, if you have a 'Sales Linking' package, then your offline transactional data can also be fed into your Analytics.
To track the calls in Google Analytics, you must set up a goal as shown in the screenshot below.
Login to your Google Analytics account. On the Home screen click on the gear symbol at the bottom left which is the "Admin" button

This will take you to a screen with 3 columns. Click on "Goals" in the last column on the right.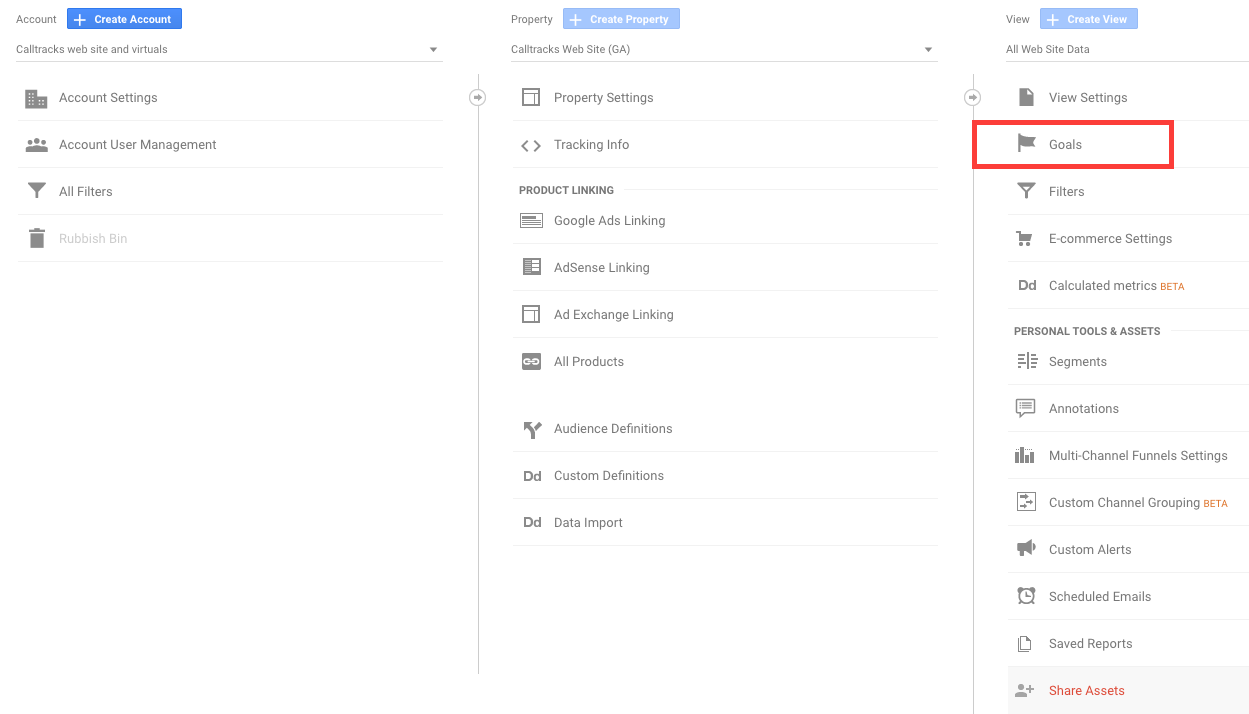 Click on the red "+ NEW GOAL" bottom.

You will now see the following screen click "Custom" and continue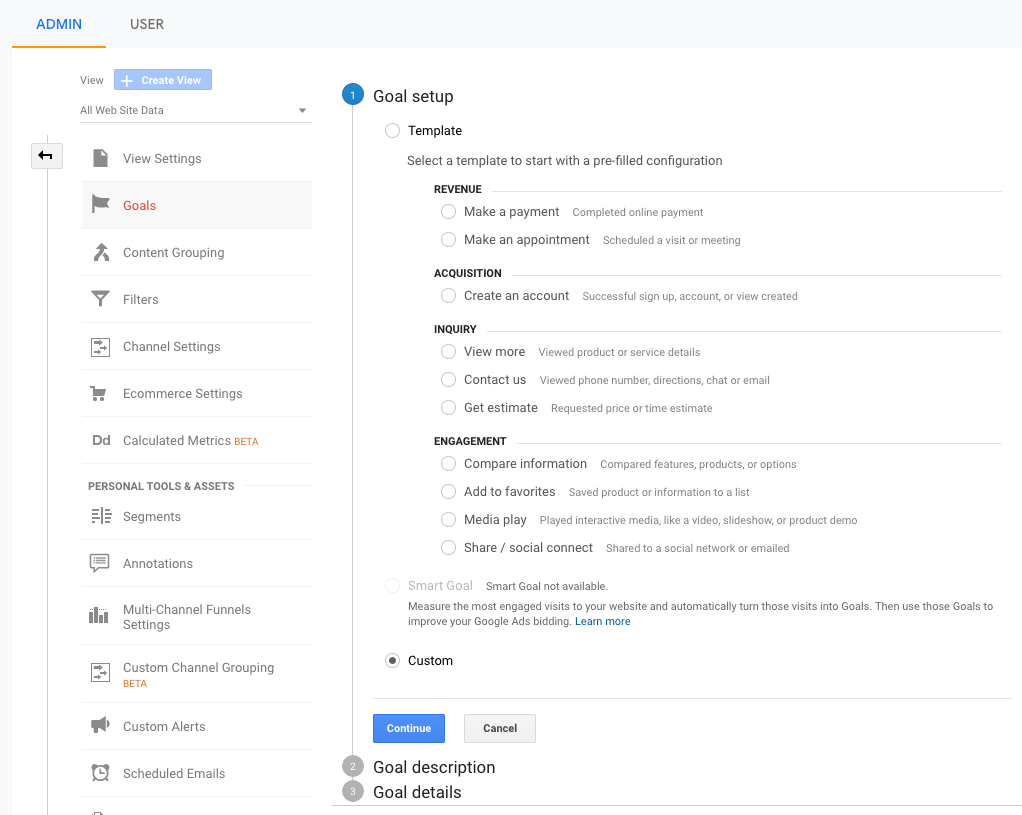 Fill in the "Goal description" as Call Event and under "Type" click Event then click continue.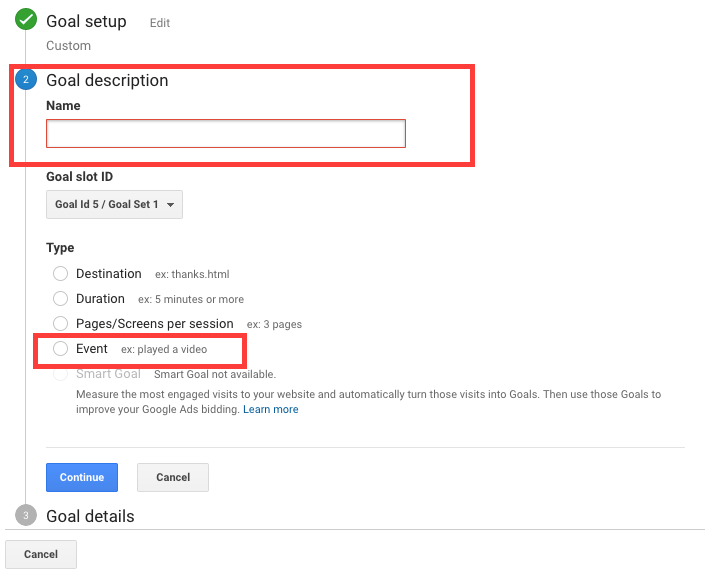 Under "Goal details" only fill in "Category Equals to" with Phone call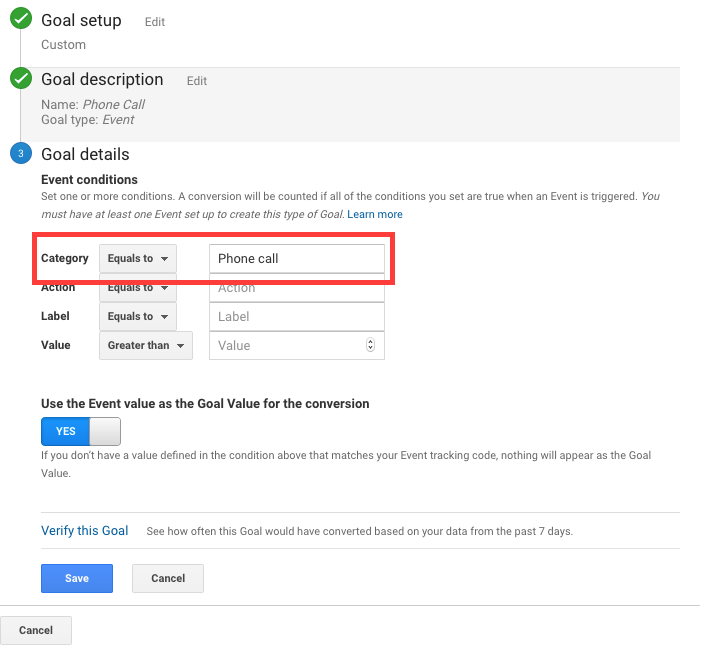 When done, click Save