Create the floodlight as shown below.
This example is for 'Avery' so use your company name instead.
PLEASE NOTE:
You can use global log in to set it up as it makes no difference at what level.
But the authorisation, this has to be at the client level only, with manager access to the SearchAds360 advertiser specifically at a lower level as you can't do that at a global level.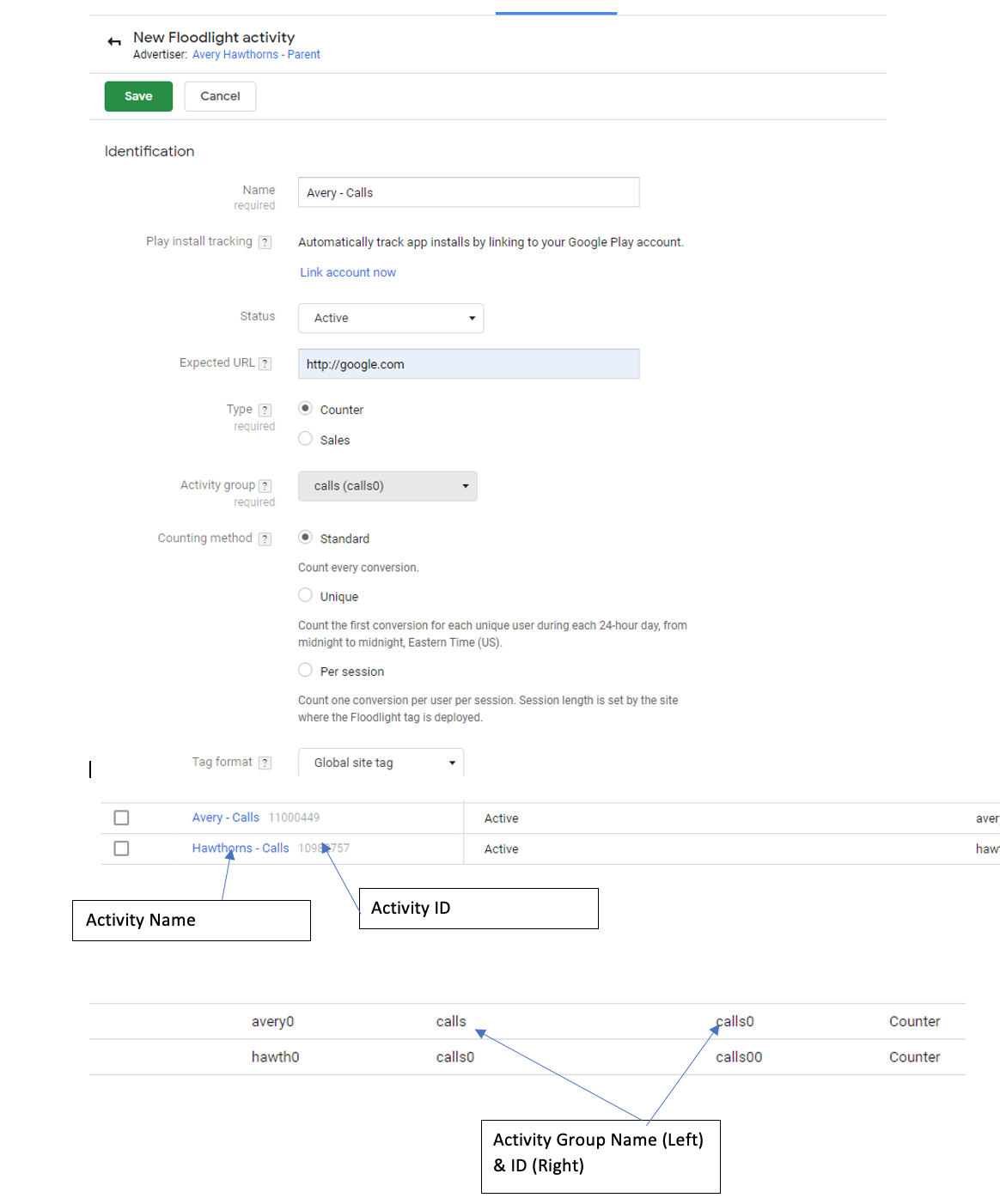 Once Created please send support@calltracks.com the details, they should look like this
<!--
Activity ID: 11000449
Activity Name: 'Your Company" - Calls
Activity Group Name: calls (calls0)
-->
At this point you should connect the account in Calltracks.
You will need wait a few hours for the floodlights to appear in SA360, then complete the following.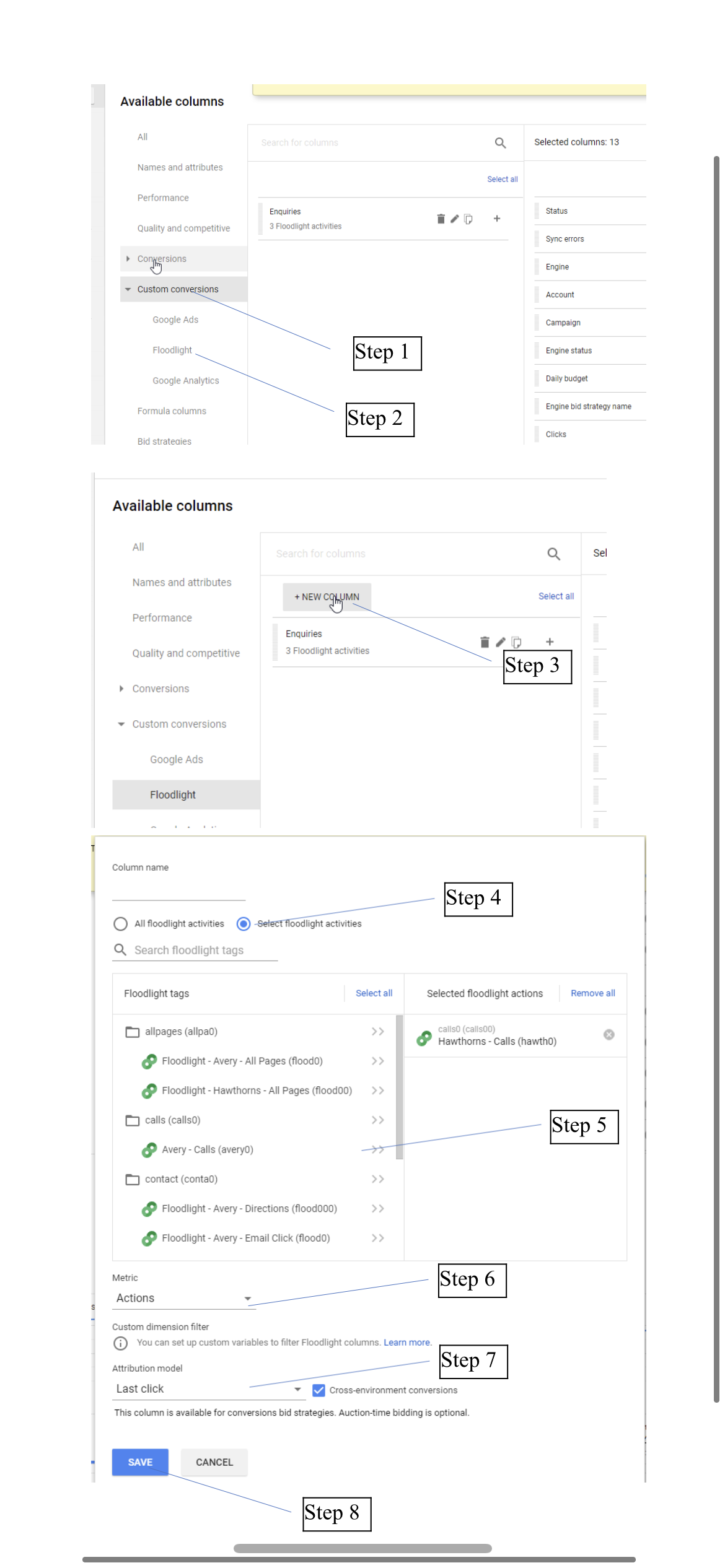 Once the Floodlight Columns in SA360 are created you should be able see calls once your Calltracks link the accounts.