Super Admins and Local Managers can manage pin numbers on behalf of the rest of the users within their organisation. These pin numbers will be managed through the 'User' interface under 'Settings'.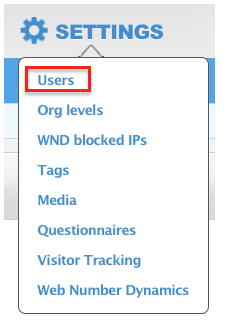 '
When you get to the 'Users' section, you will see a button that looks like a phone icon :

Clicking on the phone icon will give you access to the list of available set ups for this user, as well as the relevant access number.
Tick the 'Enable' box of the outbound set up you would like to generate a pin for, and then click on 'Save all changes'.



After clicking on 'Save all changes' a new pin number will be generated.
Now you can send this pin number to the user, together with the access numbers.

It is used as follows:
The Call centre user dials the access number.
Users will be asked for their Pin number.
Users then will be asked for the number they wish to dial.
In addition, it is possible to overwrite a pin number by amending user profile, editing and saving the new pin number.
PLEASE NOTE IF YOU WANT TO MOVE A USERS ORG LEVEL YOU MUST FOLLOW THE STEPS HERE